New Patients
Welcome to Cascade Dental Care.
Download Your Forms
We truly value your time and your health.
Looking to save time in the waiting room before your dental appointment? Simply click the links below and download your forms. From there, you can print and bring them to your appointment or email the PDFs directly to the office.
Financing Options
Cascade Dental Care never wants a patient to compromise their oral health for the sake of monetary concerns. That is why we offer several financing options to help in the reduction of dental costs. These include CareCredit…Opens a new window to the CareCredit website… which has interest-free payments.
Additionally, we are providers on most dental insurance plans and offer an in-house membership plan for those who don't have insurance.
We accept all major credit cards as well. As you can see, there are many options we have to make your visit affordable without compromising your oral health or your new smile!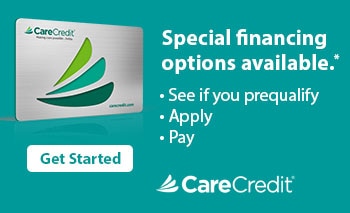 Insurance Assistance
At Cascade Dental Care, our outstanding administrative team always strives to help you maximize your insurance benefits by verifying your coverage prior to your appointment. 
We also file your claim electronically to your insurance provider, removing the hassle and guesswork out of that process. From there, any remaining cost is responsible by the patient.
Join Our Membership Plan
With Illumitrac you can receive great dental care that fits into your budget.
Our in-house savings plan with Illumitrac offers membership plans for kids, adults, or individuals with periodontal needs (regardless of your insurance cover).
Membership Perks:
Save up to $200 per year on preventative oral care with each plan

2 regular cleanings per year, x-rays as needed, one emergency exam per year

Extra periodontal cleanings (with the perio plan)

15% off most of our treatments
''
I've been with Dr. Jones since he bought Dr. Heck's Practice. He has always been a talented dentist, counselor, and friend. As the aging process has, and is, effecting my teeth, he continues to adjust treatment accordingly. Dr. Jones is, and always will be, my choice in dentistry. I have recommended him for years.
''
Suzie Craig.(5-Star Review)
Your First Visit to Cascade Dental Care
Making dental anxiety a thing of the past as you smile forward to your bright future.
Our dental team…Learn more about our dental team… takes the time to get to know you and your family on an individual basis. From your first appointment, you'll be amazed by all that we have to offer.
Here's what you can expect at your first appointment: 
We'll listen to your concerns regarding your oral health

A dental exam, cleaning, dental x-rays, intraoral pictures, and a thank you gift! 

Customized treatment plan tailored to your needs. (No one-size-fits-all approach here.)

A relaxing and personalized visit from check-in to check-out, you are the focus!
We can't wait to meet you and serve all of your dental needs.
Schedule Your Appointment
Experience dentistry in real comfort.